Welcome to Summertime Park Mobile Home Sales & Park
Summertime Park Weather Station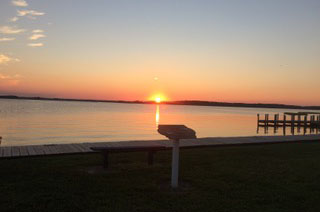 For many years the property on which Summertime Park is situated was a pig farm owned by Lela May Coffin. A ravaging northeaster and a lunar high tide combined for the perfect " March Storm of 1962". The farm buildings were swept away and the dunes flattened by the surging ocean. The ocean and bay were one for almost 3 days. The storm subsided and as many saw only devastation, Oliver and Rachel Cropper saw an opportunity to create something great. By the summer of '63 half of the property was transformed to a campground with the existing building in front of the park serving as an office, camp store, and residence for Oliver's son Brice, as camp manager. The following year the remaining half of the property was developed into a seasonal recreational property accepting mobile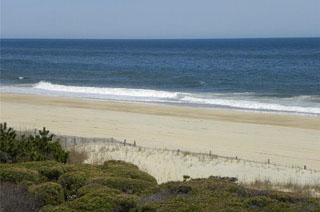 homes, and by 1965 the tents were gone leaving only mobile homes and families who never wanted to leave. In 1970, Route 1 was dualized and the points at Summers End was developed to accommodate the mobile homes displaced by the new highway. Oliver and Rachel Cropper continued to operate the park until 1984 when Oliver retired, and his son Ross began managing the park.
Inspired by the tenants of Summertime Park, in 2005 Oliver Cropper was honored by a State of Delaware Senate Resolution " Honors Oliver W. Cropper for his long record of public service on behalf of the Fenwick Island Lighthouse and names a point of land behind his Summertime Park a OLIVERS' POINT." A sign was commissioned by park residents. Their was a dedication reception at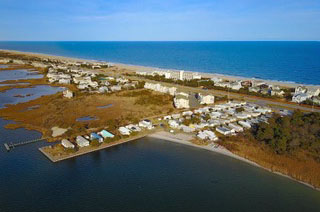 Summertime Park honoring Mr. Cropper on July 4th 2005 with tenants, friends, family, and many local and state dignitaries attending. This point's name will be registered with the National Geological Survey and will be officially placed on all maps.
Still owned and operated by the Cropper Family, Summertime Park has continued in operation for 60 years as a family community offering an economical option for you to have your "own place at the beach". Offering a private walkway to a beautiful uncrowned Atlantic ocean beach bay, and it's own private sandy bay beach on the Little Assawoman, with crabbing, fishing, water sports, boating, and a great place to socialize and watch million dollar sun sets. Many of our tenants have been with us for decades, with bragging rights about their 3 generations of enjoyment. It's an unpretentious way of life for kids, parents and grandparents alike. This is the place that people talk about where memories are made.
The Cropper family also owns and operates Lighthouse Park. Visit us at www.lighthouseparkde.com.
39974 West Oliver Circle
Fenwick Island, De. 19944
Office 302-539-1887
Fax 302-539-1887
Cell 302-236-3616
EMAIL: summertime.park@comcast.net